Fun roads in the Pacific North West
Including Washington, Idaho and Montana
This is Steptoe Butte. It is a conical mountain (mountain is relative) in the middle of the Palouse. It is just plain fun to ride up and the view is incredible!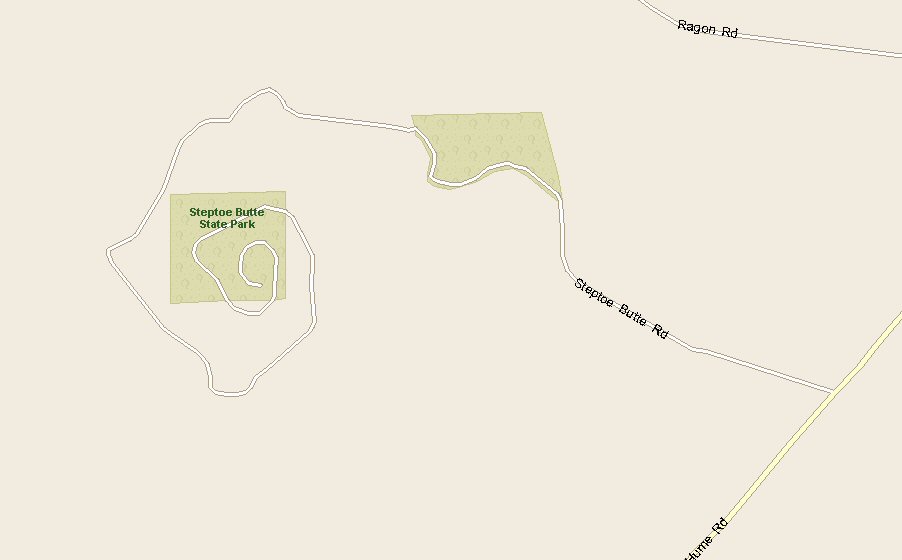 ---
As you can see, Steptoe is north of Lewiston, and just a little ways out of Colfax.

Here are some photos of and from Steptoe Butte on my brother's website:
---
This is WA129 south out of Lewiston. It leads to a tangled mess of a road that is one of the funnest in the West! Ride just past the border with Oregon you are making this a there and back trip.

Details of the really fun part of the road are on the map below.

It is really impressive to see and ride! It goes from High Up to Down Low and back again! In just a few miles. The map doesn't do it justice.

The top photo is from the north, and the bottom one is coming back up from the south end.
---
---
The last fun run for now is the Old Spiral Highway in Lewiston, ID. It is the old road up the hill north of town. US95 makes a big four lane loop to the east. It is easiest found from the top; there are markers and signs. Slow, fun and scenic!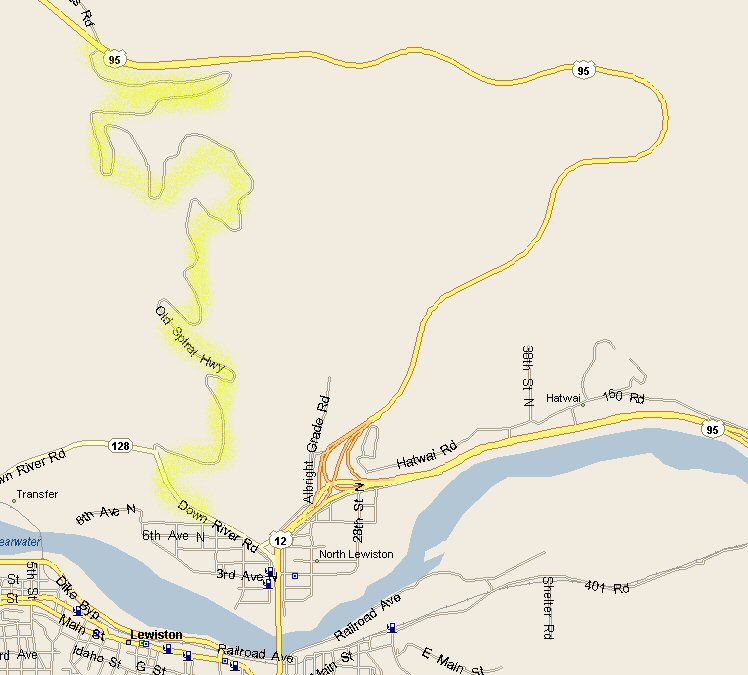 This Web Page Created with PageBreeze Free HTML Editor